Adaklu CHMCs trained on advocacy & resource mobilization
Community Health Management Committees (CHMCs) in the five People for Health (P4H) communities in Adaklu of the Volta Region, Ghana; have been trained on resource mobilization and advocacy.
The one-day training workshop forms part of the P4H project aimed at building capacities of CHMCs to support the implementation of effective primary health care; and supervise Water and Sanitation Management Teams (WSMTs) to produce action plans for effective service delivery.
Speaking at the event, the Monitoring and Evaluation Officer for People for Health Mr. Richard Anane Adortse, urged CHMCs to firmly hold on to the knowledge they will acquire to improve the Community-based Health Planning Services (CHPS) situation in the district.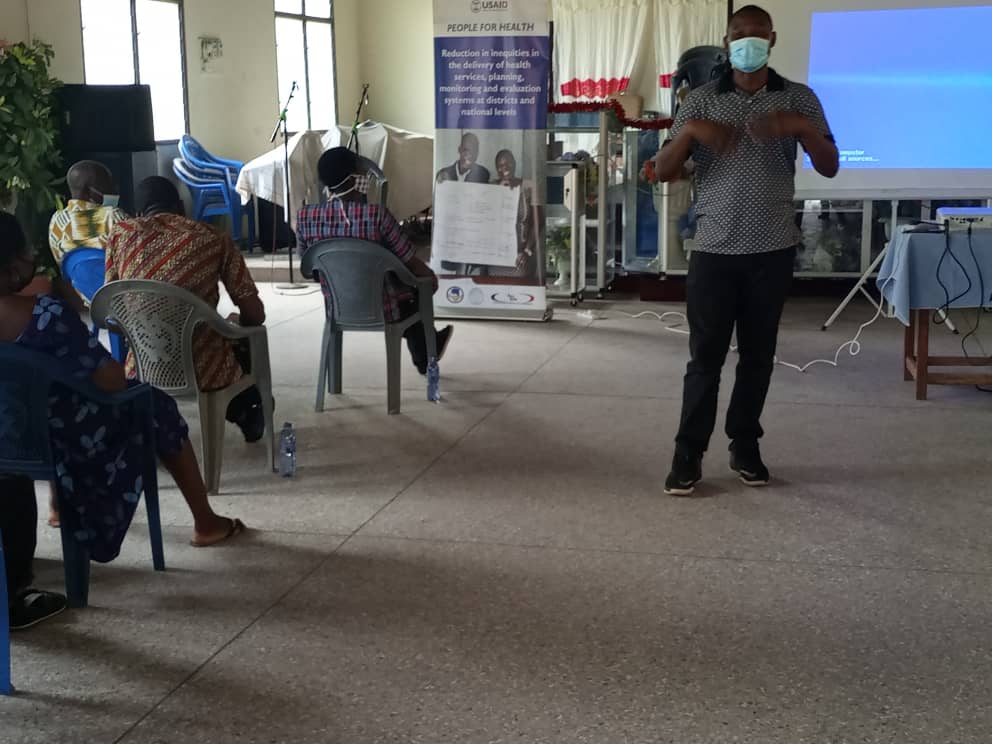 He added that, even though it is voluntary work, a time will come for evaluation and accountability therefore all CHMC members must endeavor to learn and apply what they are being taught so that they can give good accounts when the time comes.
On his part, Executive Director of GOSANET Foundation Mr. Samuel Yao Atidzah said the CHPS program is considered one of the pragmatic strategies for achieving universal health coverage of primary health services and must be managed effectively.
This, he said, can only be achieved through effective collaboration between health workers, CHMCs, and the beneficiary communities.
On the P4H project, he mentioned that some communities who are not in the beneficiary communities are calling for the program to be extended to them. He gave the assurance to include some of them if the project is to be extended since it is in its last year.
CHPS coordinator for Adaklu, Madam Pearl Edinam Baah who took participants through education on resource mobilization and advocacy said advocacy is making a case for support, speaking up, drawing community attention to an important basic health matter, and directing decision-makers in the community towards accepting the new proposition.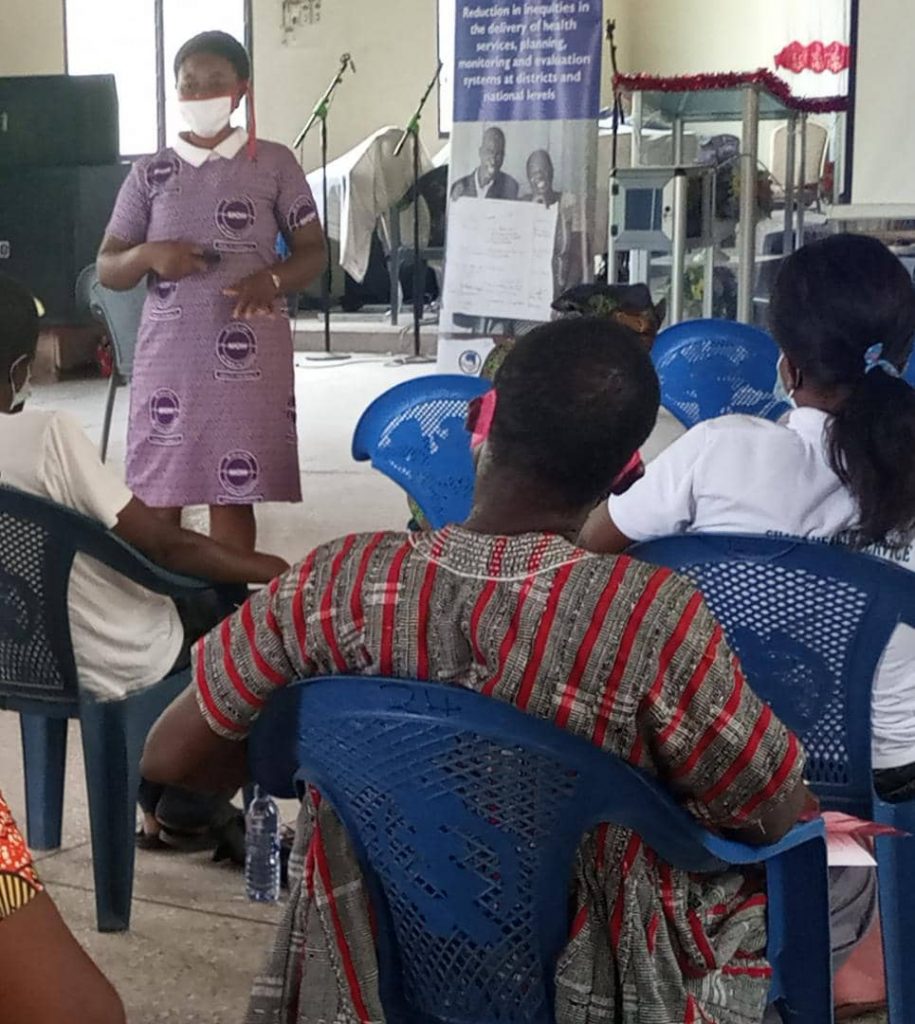 She mentioned communication, negotiation, and listening as skills required for advocacy, adding that; issue and target group identification, motivation, and persuasion through renegotiation and development of action plans as steps to consider when embarking on an advocacy mission.
On resource mobilization, the CHPS coordinator took participants through ways of mobilizing resources. These include; proceeds from community harvest, voluntary contributions/donations, in-kind contributions.
On her part, the Social Welfare Director of Adaklu, Madam Susan Akortia, hailed organizers of the program, adding that the topics treated are essential to the work of CHMCs.
She said even though their work is a voluntary one and sometimes comes with its own challenges, it is only their determination and sacrifice that can make the CHMC functional.
She however called on CHMCs to put in more effort and work hand-in-hand with health workers in making health care service delivery in the district better than it is.
After the training session, participants from the five communities namely; Adaklu Waya, Torda, Wumenu, Kodzobi, and Goefe/Trefe identified health problems and use "role play" to demonstrate how to solve these problems. They also developed action plans based on the health challenges affecting their various communities.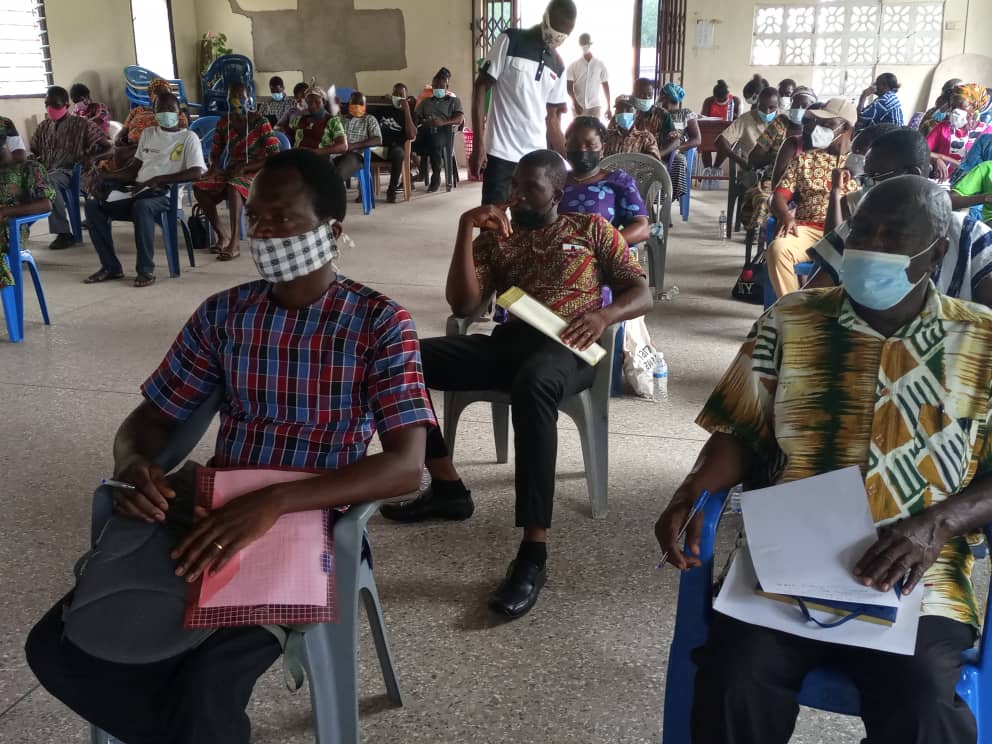 The P4H project in the Adaklu District is spearheaded by the Focal NGO, GOSANET Foundation, and Adaklu District Citizens' Monitoring Committee (DCMC). It is a five-year project being implemented by a consortium comprising; SEND Ghana, Penplusbytes, and Ghana News Agency with funding from the USAID. The objective is to reduce inequalities in the delivery of health services.