SEND Ghana, GOSANET Foundation implore WSMTs to be more functional
SEND GHANA consortium in collaboration with GOSANET Foundation held a one-day training for WATSAN Committee members in five P4H communities in the Adaklu District of the Volta Region of Ghana.
The purpose of the training is to build the capacity of Water and Sanitation Management Teams (WSMTs) to provide quality services and supervise WSMTs to produce action plans for effective service delivery.
The training program also seeks to provide the requisite skills and knowledge to the committee members to help improve community sanitation and efficient management of boreholes that served as a source of drinking water for the people in their various project communities.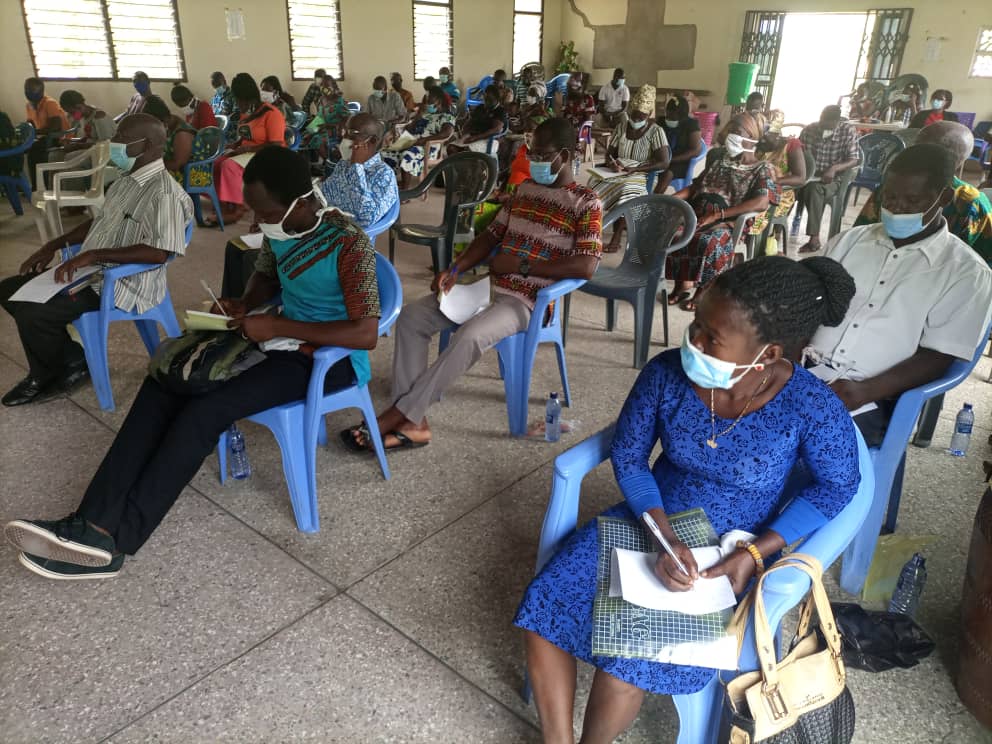 Speaking at the event, the Monitoring, and Evaluation Officer for P4H, Mr. Richard Anane Adortse, said the training would help empower the committee members to collaborate effectively with community members to ensure active participation and ownership of water and sanitation facilities.
He also said that the training would help WATSAN Committee members to develop action plans which will enable them to know more of their responsibilities to be played especially on resource mobilization and advocacy.
Adaklu District Environmental Health Officer, Mr. Godwin Dogbey who was the resource person says the WSMT/WATSAN Committee is the key to the development and management of the community's water supply, adding that their key tasks are to; take care of water facilities and repair them when they breakdown, collect and manage money (to be used to pay for spare parts and repairs), as well as get everyone in the community to practice good hygiene and sanitation.
He said, their work also required the need to build good relations with stakeholders so that they can get their help in mobilizing community members or solving conflicts and other challenges.
He also reiterated the need for WSMT/WATSAN Committees to mobilize and properly manage the financing of boreholes by keeping an accurate record of monies collected from the sale of water, payments made, and expenditure for proper accountability and transparency.
Mr. Samuel Yao Atidzah, Executive Director of GOSANET Foundation and P4H Focal Person for the district said; this activity forms part of activities under the People for Health (P4H) project funded by USAID, being implemented by SEND GHANA, Penplusbytes, Ghana News Agency, and Adaklu District Citizen's Monitoring Committee (DCMC).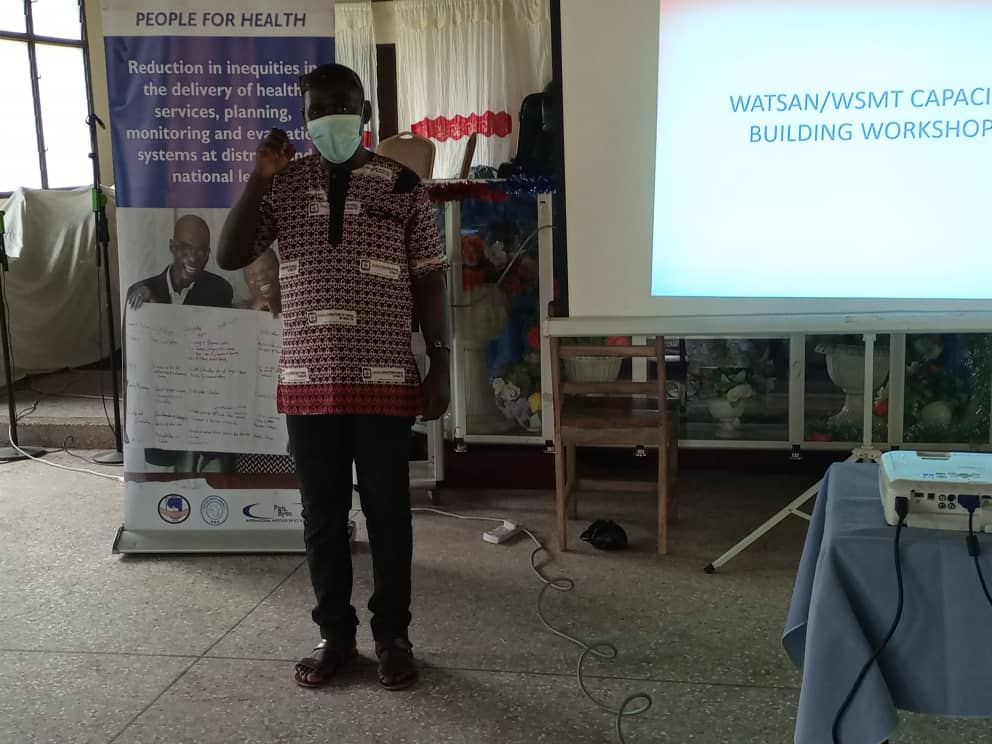 He further said, the project aims at promoting equity and reducing health inequalities by strengthening the capacity of both government and civil society organizations for mutual accountability.
At the end of the training, WATSAN committees from the 5 adopted P4H Communities namely: Waya, Torda, Tsrefe, Kodzobi, and Wumenu developed action plans that can help them address water and sanitation issues in their various communities.
In all, 50 participants attended the training. Topics on funds mobilization and management, water and sanitation management, record keeping, advocacy, as well as roles and responsibilities of WATSAN committees were talking about by the resource person.