Adaklu DCMC presents P4H district ward to health director
Adaklu District Citizen Monitoring Committee led by the Executive Director of GOSANET Foundation, Mr Samuel Yao Atidzah on Friday 17th December 2021 paid a courtesy call on the Adaklu District Health Director, Mr Charles Kofi Azagba. 
The visit by the team was to officially inform the health director of Adaklu Waya Health Centre's glorious recognition at the just-ended national P4H closeout event held in Accra.
The citation was read by Mr Richard Atsu, Adaklu District Citizen Monitoring Committee member representing the media after which the award was humbly presented to the health director.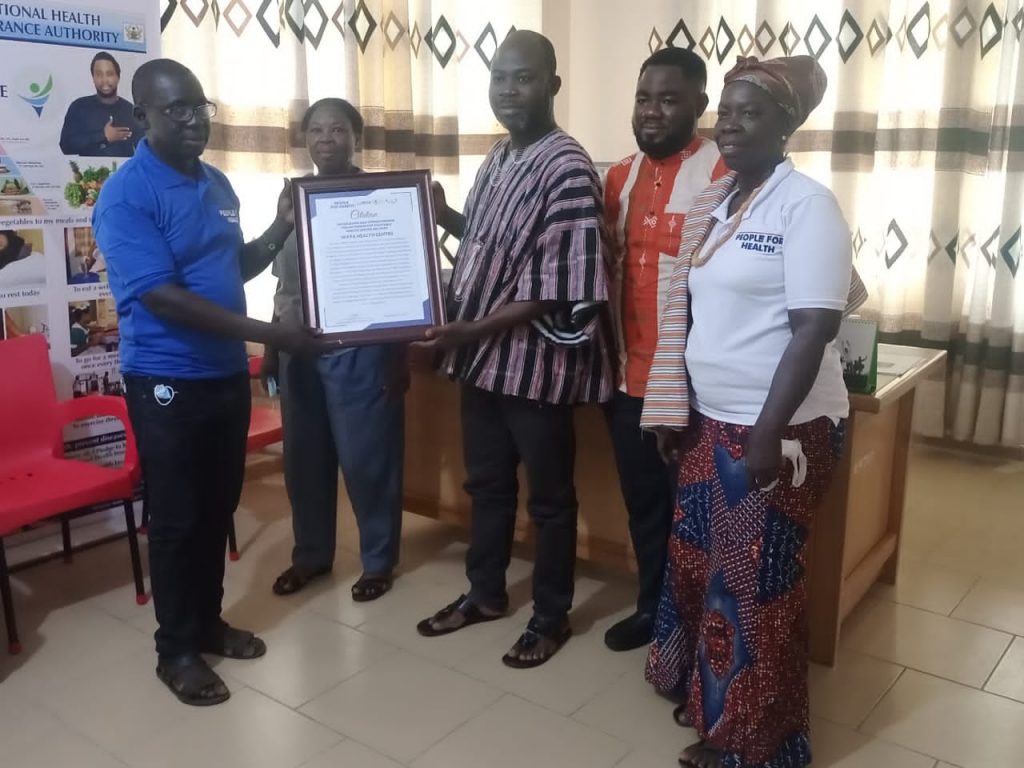 The citation signed by Mr Siapha Kamara, Chief of Party, P4H reads; "The Waya Health Centre supported the District Citizen Monitoring Committee to promote social accountability in the planning and delivery of health services during the implementation of the USAID funded People for Health Project (2016-2021). Nursing staff worked diligently with People for Health's empowered Community Health Management Committee (CHMC) to implement action plans that improve the capacity of the Health Centre to deliver quality health care, especially for the vulnerable populations. The Health Centre also worked with the CHMC to educate citizens on Ghana's Patient's Charter and the project priority health issues, including malaria; water, sanitation and hygiene, nutrition, maternal and child health and family planning; and HIV. In recognition of the contributions made by Waya Health Centre to the attainment of People for Health's mission to advocate for equitable health service delivery in the district, the Project Management Team is pleased to award Waya Health Centre as the Most Outstanding Health Centre – Adaklu District."
After the presentation, Executive Director, GOSANET Foundation, Mr Samuel Yao Atidzah appealed to the health director for his outfit's support to sustain the P4H program.
He said, even though the project has ended, health issues are not over hence, the need for collaboration and support to continue quality health service delivery in the Adaklu District.
On his part, Adaklu District Health Director, Mr Charles Azagba assured the health directorate's commitment, collaboration, and support to ensuring that quality health service delivery continues in the district.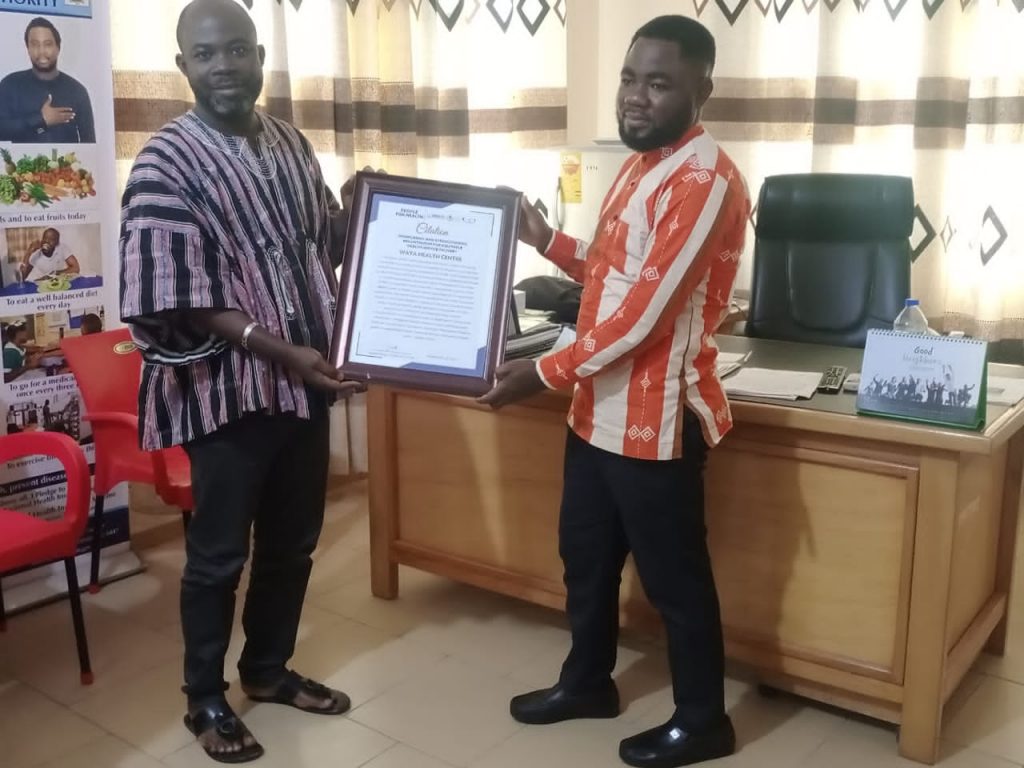 The short ceremony saw personalities such as; Adaklu District Health Director, Mr Charles Azagba, Madam Mirabel Addo, Madam Antoinette Alornyo, Madam Ernestina Sasraku, Ernestina Amehoe and Madam Perpetual Adjoe.
The P4H project was implemented by a consortium of three; SEND Ghana, Penplusbytes, and the Ghana News Agency with sponsorship from the United States Agency for International Development (USAID).
The project was spearheaded in the Adaklu District by a Focal NGO, GOSANET Foundation, and implemented in 20 selected districts across the Northern, North East, Savannah, Eastern, Volta, Oti, and Greater Accra regions.