GOSANET mark ' Good Deeds Day' with education on Covid-19 vaccine
Adaklu Disease Control Officer, Madam Christine Attachey has called on the public to discard rumours and myths surrounding the Covid-19 vaccines.
She said this when GOSANET Foundation in collaboration with officials from the health directorate educated community members at Adaklu Kpetsu in the Volta Region to mark this year's 'Good Deeds Day.
According to her, observation of the safety protocols and the vaccination exercise initiated by the government would help minimize the spread of Covid-19 in the country, adding that vaccination remains the surest way to protect oneself from contracting the viral disease.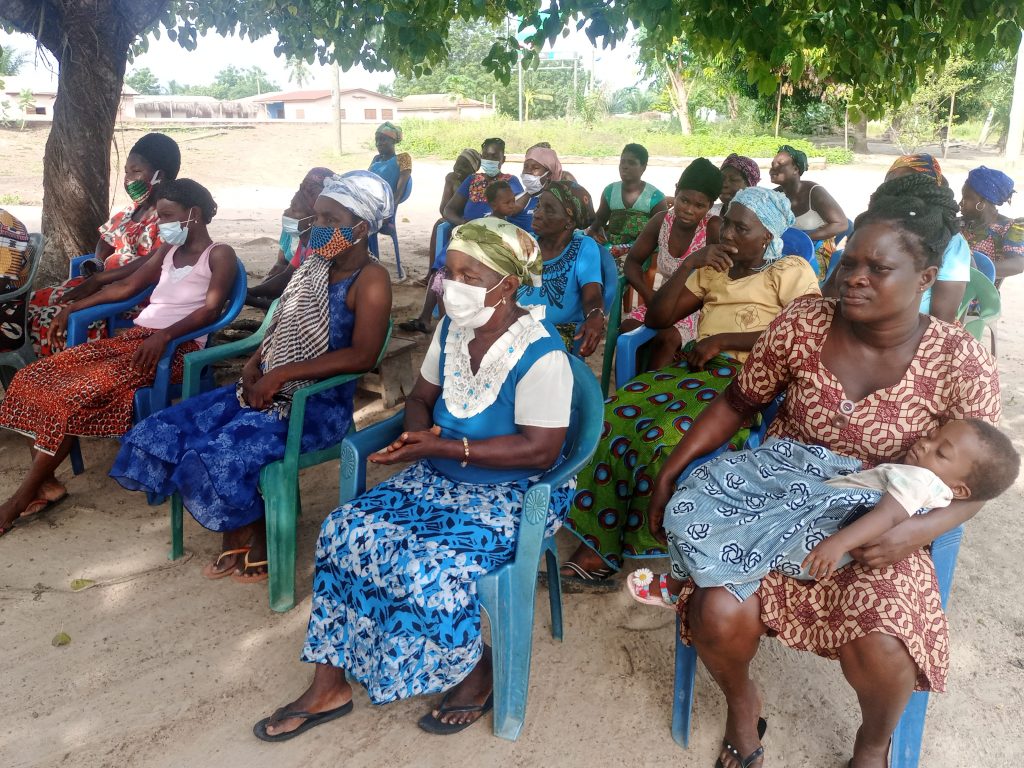 She said even though there are rumors in the public domain concerning adverse reactions after taken the jab, these common symptoms are typically signs that the vaccine has triggered a response by the immune system and that is what it is supposed to do.
She affirms that the FDA has tested the vaccine, approved it, and gave assurance that the vaccines are safe for use by all persons above 18 years and non-pregnant women.
Reacting to comments on the need for a second dose, the disease control officer said since COVID is a virus, there is a possibility that it may change its form, hence the need for the second jab. She cited H1N1 as an example.
She received her first dose of the COVID-19 vaccine and described the jab as normal and safe and pleaded with community members to take the jab when their time is due.
On her part, Adaklu District Health Promotion Officer, Madam Lynda Buatsi believes that getting a COVID-19 vaccine also helps keep you from getting seriously ill even if you do get COVID-19.
She added that getting vaccinated may also protect people around you, particularly people at increased risk for severe illness from COVID-19.
Notwithstanding, she said regular handwashing with frequent under running water, frequent use of alcohol-based hand sanitizers, wearing of a nose mask, and observance of social distancing would greatly help reduce the spread.
However, the Executive Director of GOSANET Foundation who spoke on the rationale behind the Good Deeds said it is an international day of volunteering, and beginning in 2007, its mission is to unite people from around the world in doing good deeds for others.
He added that it is also a day when people choose to do good by helping others, putting a smile on their faces and putting into practice the simple idea that every single person can do something good in his or her community, be it large or small to improve the lives of others.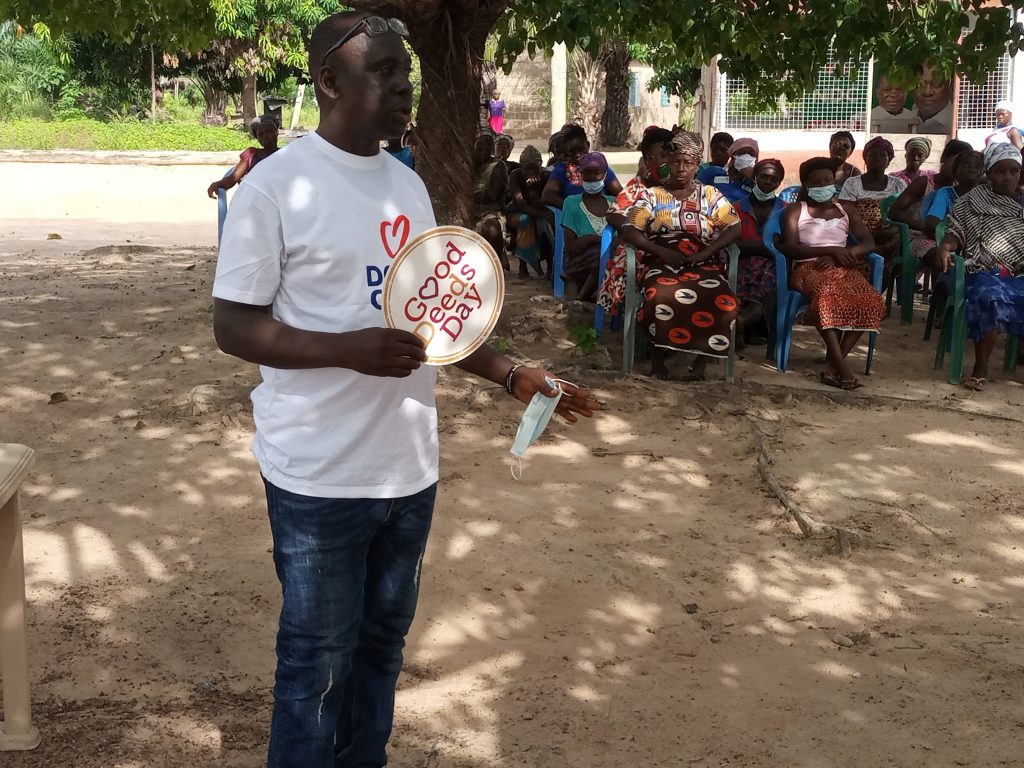 Some community members believe that, though a lot has been done to persuade the citizenry to get vaccinated, such as the live broadcast of vaccination of the president, Asantehene, and some other prominent Ghanaians these efforts could be further strengthened through proper education on the side effects of other relevant information about the vaccines to address misinformation concerning the vaccines.
Good Deeds Day was created in 2007 by Points of Light Global Network member Ruach Tova.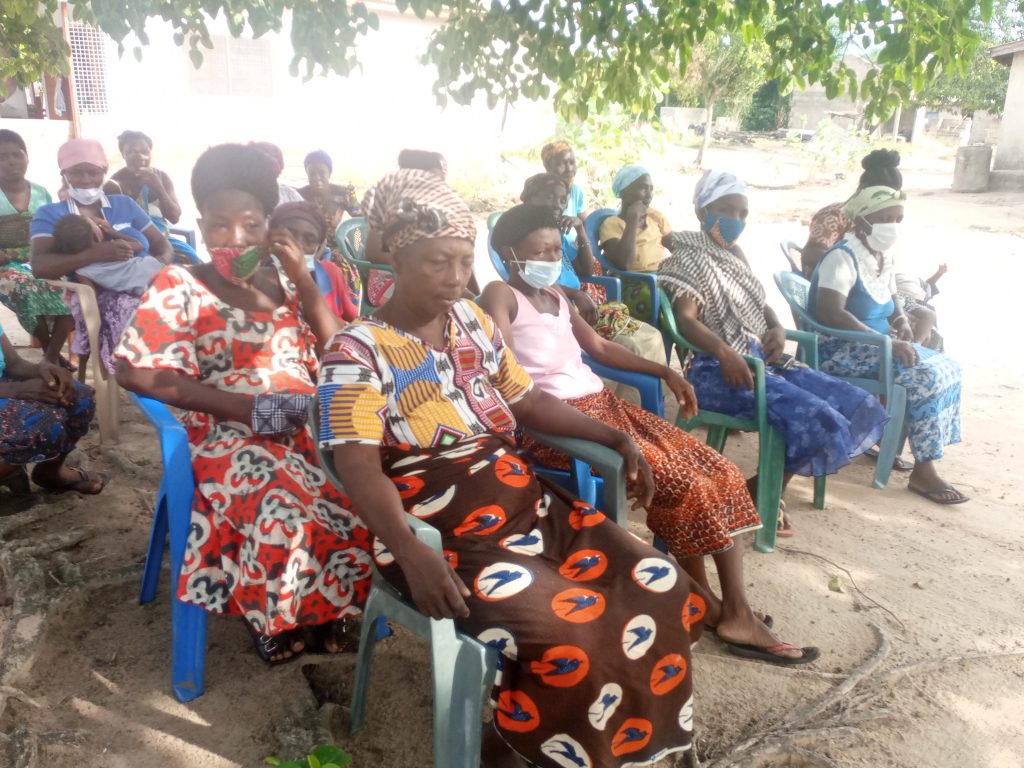 As an event partner, Points of Light encourages our global community to participate in this annual tradition of doing good deeds. It is also the perfect opportunity to kick off Global Volunteer Month in April.