Adaklu DSHEP, GOSANET Foundation and Health Directorate sensitize pupils on malaria prevention & control
Malaria continues to top the cases at the Out Patients Departments (OPD) across various health facilities in the Adaklu District with children below five years and pregnant women being more vulnerable.
This has raised concerns about the need for more proactive measures to be taken in order to deal with the situation.
It is on the back of this that GOSANET Foundation collaborated with the Adaklu district health directorate and Ghana Education Service to educate school children on malaria prevention and control measures.
A total of 1,642 pupils from twelve (12) selected schools in the Adaklu district were sensitized on the causes, symptoms, effects and preventive measures of malaria.
Madam Beatrice Afenu, midwife at Adaklu – Have CHPs, who facilitated the program task the pupils to always sleep under treated mosquito net, clean their environments, distilled chocked gutters, and properly dispose empty cans which serves as breeding hubs for mosquitos.
She further urged pupils to always wear long-sleeves and trousers when they sit outside in the evening for fresh air to avoid mosquito bite before they go to bed.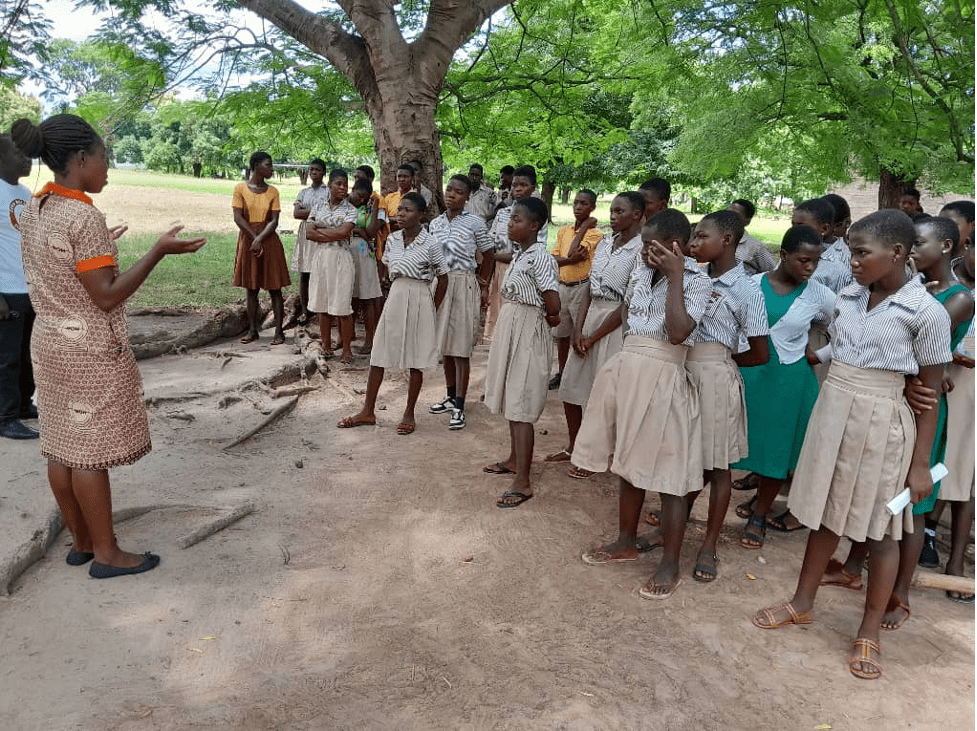 District School Health Education Programme (DSHEP) coordinator for Adaklu district, Madam Creaton Klu also charged pupils to always tidy up their school environment, trim their hedges, as well as sweep their classrooms properly to prevent mosquitoes from breeding.
She used the opportunity to appeal to teachers to help maintain good personal hygiene among the pupils since most of them are in their adolescent period.
On his part, Executive Director of GOSANET Foundation Mr. Samuel Yao Atidzah, stated that, making children malaria ambassadors would yield positive effects.
He further bemoaned the refusal by some households to sleep under treated mosquito nets emphasizing the need for attitudinal change.