Malaria elimination programme recording success in Adaklu
Despite the challenges in carrying out malaria elimination activities in hard-to-reach communities in the Adaklu District, the National Malaria Elimination Programme saw a significant improvement in malaria eradication.
This achievement was as a result of the relentless effort of GOSANET Foundation, a health NGO in collaboration with the Adaklu District Health Directorate through their intervention programmes aimed at eliminating malaria in the Adaklu district of the Volta, Ghana.
Through the National Malaria Elimination Programme (NMEP) and goal oriented activities by the health directorate, the two, carried out community durbars; identify, follow up, sensitize pregnant women on intermittent preventive treatment in pregnancy (IPTp), conduct sensitization sessions at churches and Mosques, carry out community outreaches using mobile van, radio programmes, school visitations as well as house-to-house visits to increase awareness and knowledge of the target population on malaria prevention and control interventions.
In an exclusive interview with the executive director of GOSANET Foundation, Mr. Samuel Yao Atidzah, he, noted that, the decline in figures and no malaria deaths was as a result of the intensified community level education being carried out in the district by his outfit with support from the District Health Management Team (DHMT).
"This achievement will rather serve as a challenge for us to strive more in order to see a further decline in the coming years" He added.
On his part, Adaklu District Disease Control Officer (DDCO), Mr. Robert Dedi lauded GOSANET Foundation for its good collaboration with the District Health Directorate (DHD) in the fight against malaria.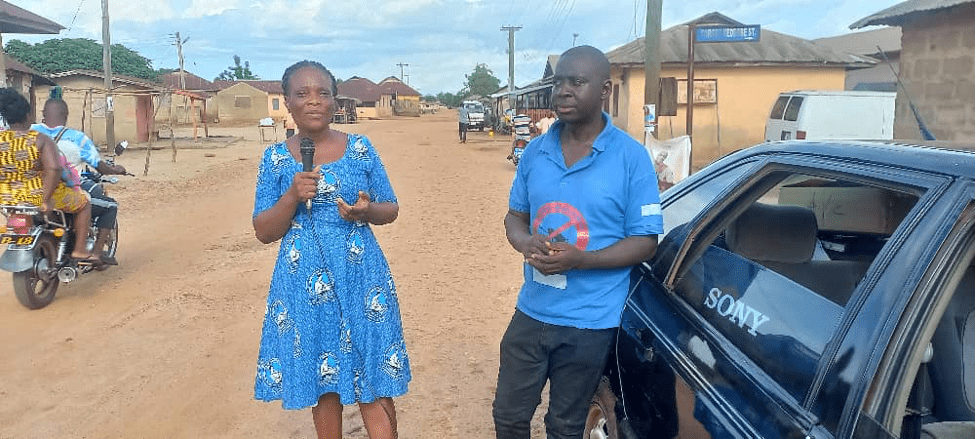 He urged community members to continue to hold the fort in the fight against malaria by adhering to at least one of the preventive measures.
"In order to prevent resistance to the effective antimalarial, I entreat community members to always test for malaria before using any medication. Zero malaria stats with me." He added.
With support from NMEP and Volta Regional Health Directorate, Adaklu District Health Directorate also carried out OTSS activities in twelve (12) health facilities within the district to improve upon malaria case management and quality of care, ensure accurate data capturing and quality data on malaria cases at the facility level.