SEND consortium holds P4H regional closeout event in Dambai
Chief of Party, People for Health (P4H) project, Mr. Siapha Kamara says the People for Health project is an idea to empower citizens to take quality healthcare for themselves and their communities and increase awareness on health-related issues and policies among citizens.
He believes that with a little supervision, encouragement, and collaboration with Ghana Health Service and Civil Society Organizations a lot could be achieved in areas of quality healthcare delivery, water, and sanitation.
Mr. Siapha Kamara said this in his address at a regional P4H closeout ceremony held in Dambai on 23rd November 2021.
He said this is not the end of P4H, but the beginning of a new phase for People for Health since his outfit would continue to work with communities in the Volta and Oti regions to improve quality healthcare delivery.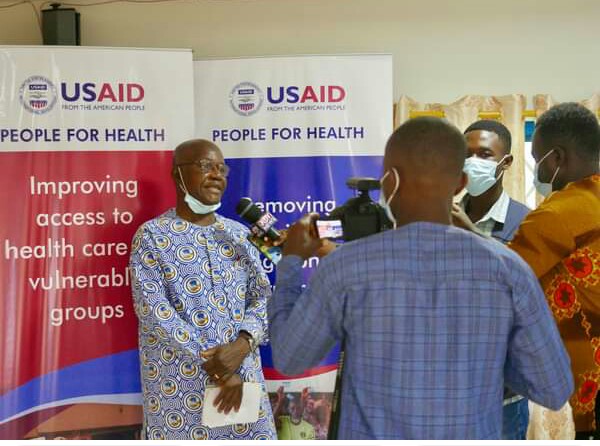 According to him, one objective of the closeout ceremony was to showcase the good practices and also celebrate the successes chalked during the implementation of the program so that other non-governmental organizations (NGOs) can emulate them.
Mr. Kamara said the P4H project had supported over 100 communities with technical and financial support from USAID, adding that they worked in 25 communities and five districts in both Oti and Volta regions.
He expressed gratitude to the media for playing a pivotal role in making sure that the P4H project became successful and implored stakeholders to sustain the program to enhance quality healthcare.
On his part, Krachi East Municipal Director of Health Services, Mr. Amin Abdul Mutallib said the P4H project had helped to improve access to quality healthcare delivery in deprived and marginalized communities in the municipality, adding that the health status of the less privileged has also improved.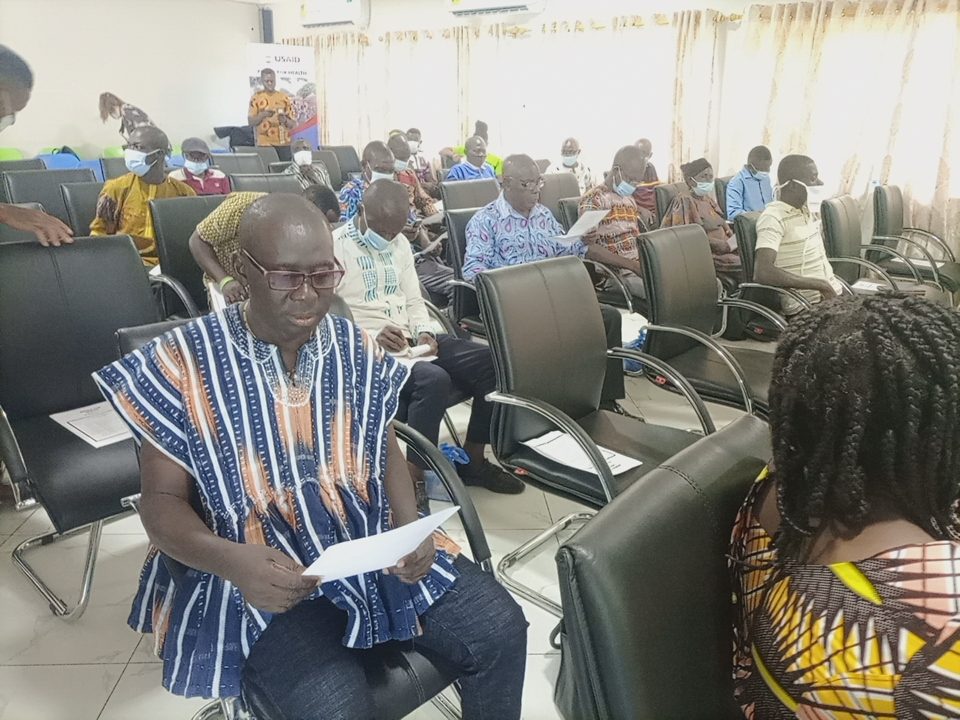 He added that the NHIS indigent's registration for instance has removed the financial barriers to accessing healthcare in the municipality since people can access healthcare without any financial challenge.
He urged other NGOs to extend a helping hand towards healthcare delivery in hard-to-reach communities, build CHPS compounds and also provide logistics to support healthcare services in the municipality.
Meanwhile, the Oti Regional Deputy Coordinating Director, Mr. John Mensin Mframah, lauded the efforts and contributions made by the P4H project over the past years in the Volta and Oti regions.
He said their doors are open to other NGOs and partners who want to come to the region to help improve quality healthcare so that they can continue from where P4H stopped.
He added that the P4H project has chalked some remarkable achievements in the region even though health service delivery in the region was not an easy task adding that the end of the project will create a big vacuum in healthcare delivery.
Certificates and citations were presented to outstanding Municipal and District Assemblies (MDAs), Focal NGOs, Community Health Management Committees (CHMCs), District Citizens Monitoring Committees (DCMCs), Community Health Officers (CHOs), Water and Sanitation Management Teams (WSMTs), District Health Management Teams (DHMTs), Community-based Health Planning and Services (CHPS), and radio stations.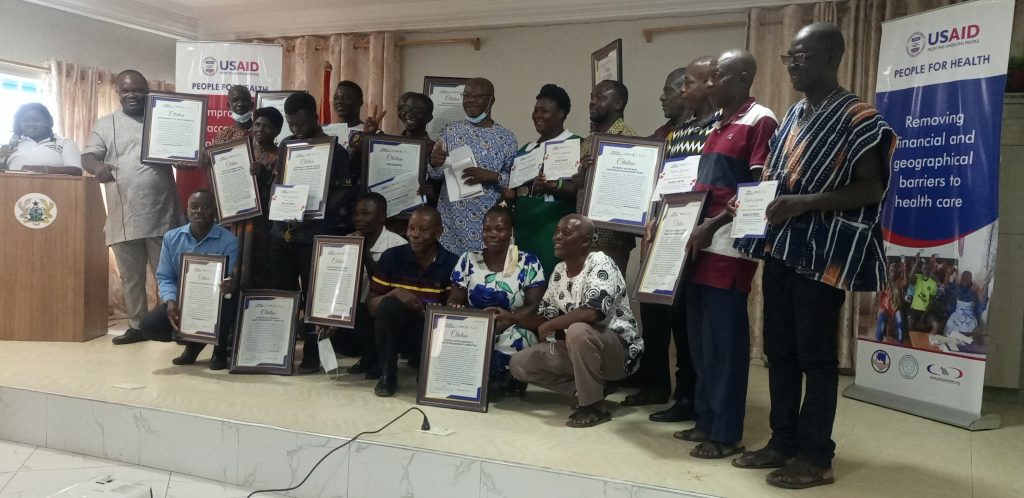 The P4H project was implemented by a consortium of three; SEND Ghana, Penplusbytes, and the Ghana News Agency with sponsorship from the United States Agency for International Development (USAID).
The P4H project seeks to strengthen organizational and institutional capacities of government and civil society organizations (CSOs) for mutual accountability in health, HIV, water, sanitation and hygiene, family planning and nutrition, policy formulation, and implementation. The project, implemented in 20 selected districts across the Northern, North East, Savannah, Eastern, Volta, Oti, and Greater Accra regions.