Incorporate your gospel with education on malaria, COVID-19 – GOSANET to Adaklu religious leaders
Executive Director of GOSANET Foundation, Mr. Samuel Yao Atidzah has charged church leaders in the Adaklu District to incorporate their teachings with education on malaria and the COVID-19 pandemic.
He said even though his outfit in collaboration with the health directorate is doing its best to increase awareness on these two, their effort alone may not be sufficient to yield the needed results.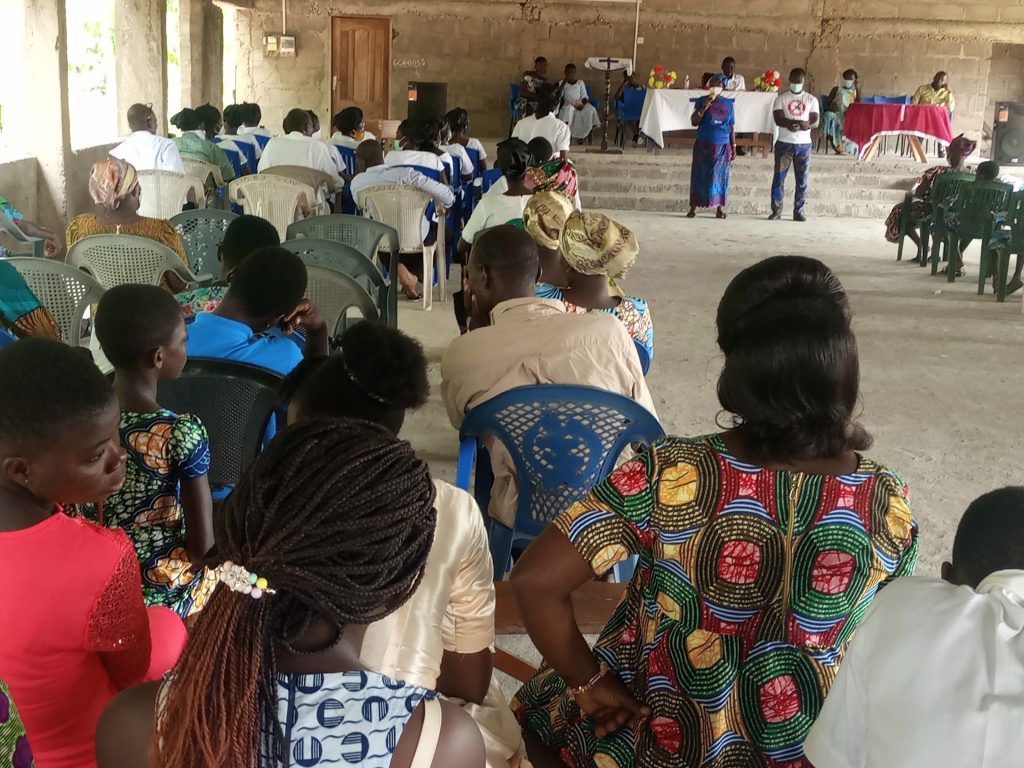 Mr. Atidzah said this in an interview during their church's visitation outreach program aimed at strengthening the knowledge of churches on malaria and COVID-19 issues.
He said the government had rolled out a number of malaria programs which is being implemented in the district, and there is a great need for religious leaders to get involved in these programs if malaria elimination is to be achieved.
Clerics can influence their church members' behaviors, therefore, it is important for them to collaborate with us for the joint effort of malaria elimination, he added.
He also added that malaria is a preventable and curable disease, and there is a need for community members to be proactive in taking preventative measures, adding that religious leaders' involvement will help shape community behavior towards malaria and COVID-19.
Rev. Anthony Segbe of Adaklu – Waya E.P. Global church thanked officials from GOSANET Foundation and the Health Directorate for their initiative in bringing health to their doorstep and pledge his support to increase the awareness on malaria and COVID-19 pandemic.
The sensitization took place in eleven (11) churches in the Adaklu District, and a total of 977 people were reached with the message.
The church's visitation program is a Global Fund project implemented through the National Malaria Control Programme (NMCP) of the Ghana health service.