Adaklu Tsrefe CHPS midwife wins best CHO award
Senior staff midwife, Adaklu Tsrefe CHPS, Madam Gloria Emefa Agyekum, was on Tuesday 23rd November 2021 adjudged the best Community Health Officer (CHO) in Adaklu by the SEND Ghana consortium under the People for Health (P4H) project.
She was awarded together with other awardees from the Oti and Volta Regions of the country at the just-ended regional P4H closeout event held in Dambai on 23rd November 2021.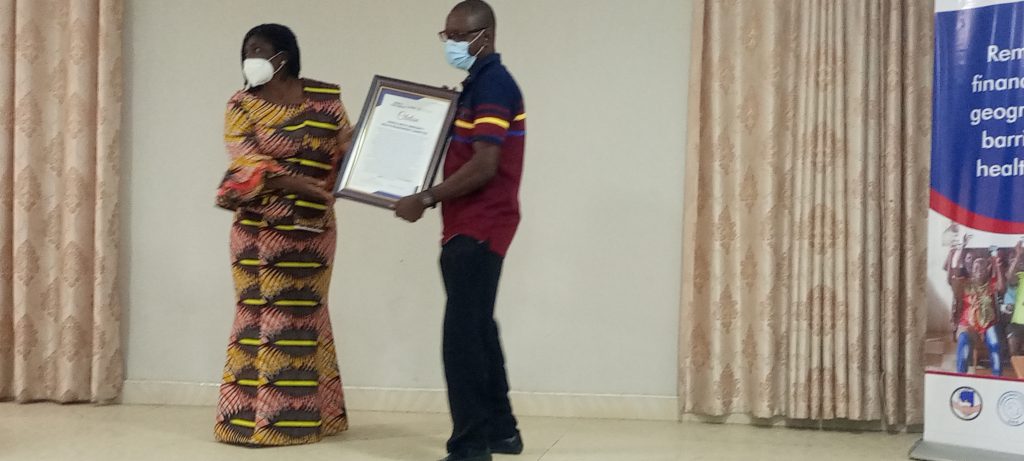 The SEND consortium under the P4H project in a certificate signed by its Chief of Party, Mr. Siapha Kamara, acknowledged that madam Agyekum has worked to improve healthcare delivery in communities in the Adaklu District and therefore deserves commendation.
The citation on the certificate stated that the midwife had over the years contributed to the accomplishment of the People for Health mission to promote mutual accountability between health service providers and catchment communities in overcoming health inequities.
The senior staff midwife in an exclusive interview said she felt great and happy that among the lot, she has been recognized.
She further noted that she will not rest but continue to do more in ensuring healthcare delivery in the district, adding that with support from District Health Management Teams (DHMTs) and Community Health Management Committees (CHMCs) a lot can be achieved.
"I dedicated this award to the health directorate, all my colleagues who supported me in one way or the other, and the Adaklu community as a whole." She concluded.
At the same event, the best Community Health Management Committee (CHMC) in the Adaklu district was won by Adaklu Waya, while Adaklu Torda won the outstanding Water and Sanitation Management Team (WSMT) award.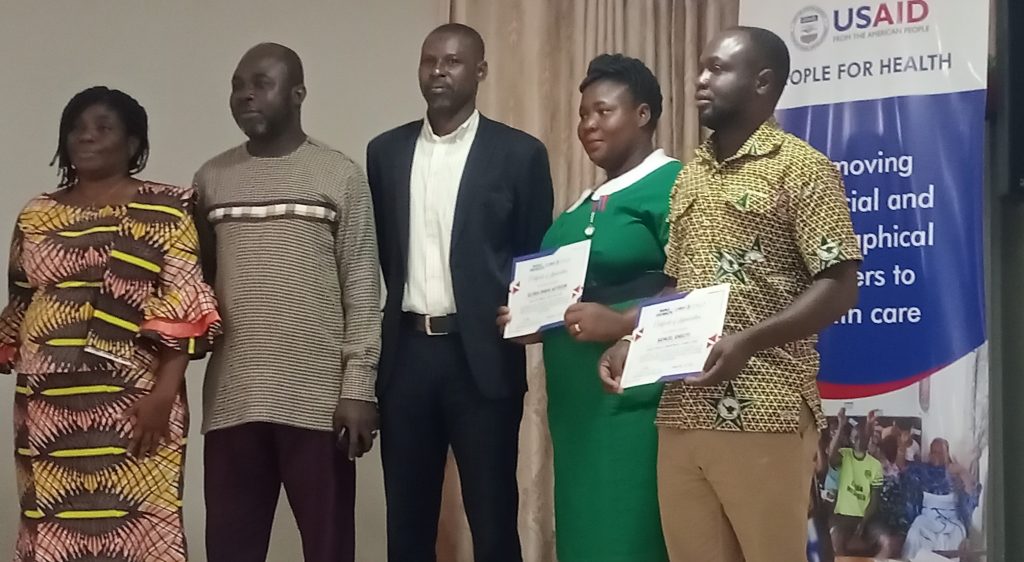 On his part, the executive director, GOSANET Foundation (Focal NGO for the P4H project in the Adaklu District), Mr. Samuel Yao Atidzah expressed gratitude to the SEND consortium for implementing the project in the district.
The project, he said, has yielded a lot of results in the area of healthcare delivery and also strengthened quality health care services in the Adaklu District.
He added that even though the implementation period of the P4H project has come to an end, his organization in collaboration with the Adaklu District Health Directorate shall continue to put measures in place to sustain the program. He however used the opportunity to appeal to other NGOs and partners to support the GOSANET Foundation to carry out similar activities in the district to improve the living conditions of the citizenry.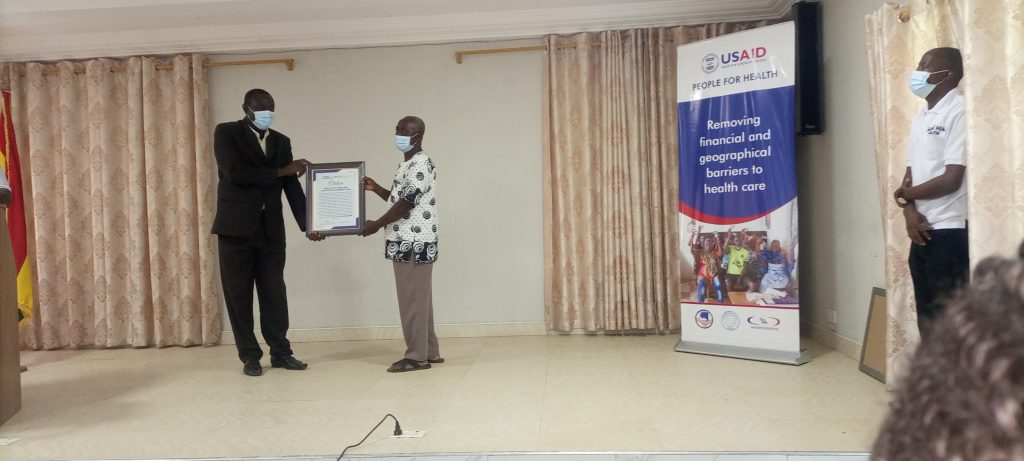 All Fifteen District Citizens Monitoring Committee (DCMC) members drawn from various groups such as health, traditional authority, civil society organization, women group, people with disabilities, the media among others also received certificates for their immense contribution towards the P4H mission over
the past years.