Debunk myths, fallacies surrounding the Covid-19 vaccination – Adaklu Disease Control Officer beseech community
Adaklu Disease Control Officer, Madam Christine Attachie has urged the Adaklu community to ignore all rumors surrounding the COVID-19 vaccine and get vaccinated.
She said the vaccination exercise which began early March this year, was safe and effective in reducing the rate of hospitalization and deaths associated with the COVID-19 pandemic.
Madam Attachie said this when a team of health officials from the health directorate in collaboration with the GOSANET Foundation visited Adaklu markets with mobile-van education on malaria and to begin the mass COVID-19 vaccination exercise.
She noted that there was a lot of misconception about the COVID-19 vaccine and it was important for her outfit to clear those doubts in the minds so they can take the vaccine in other to avoid the spread of the virus.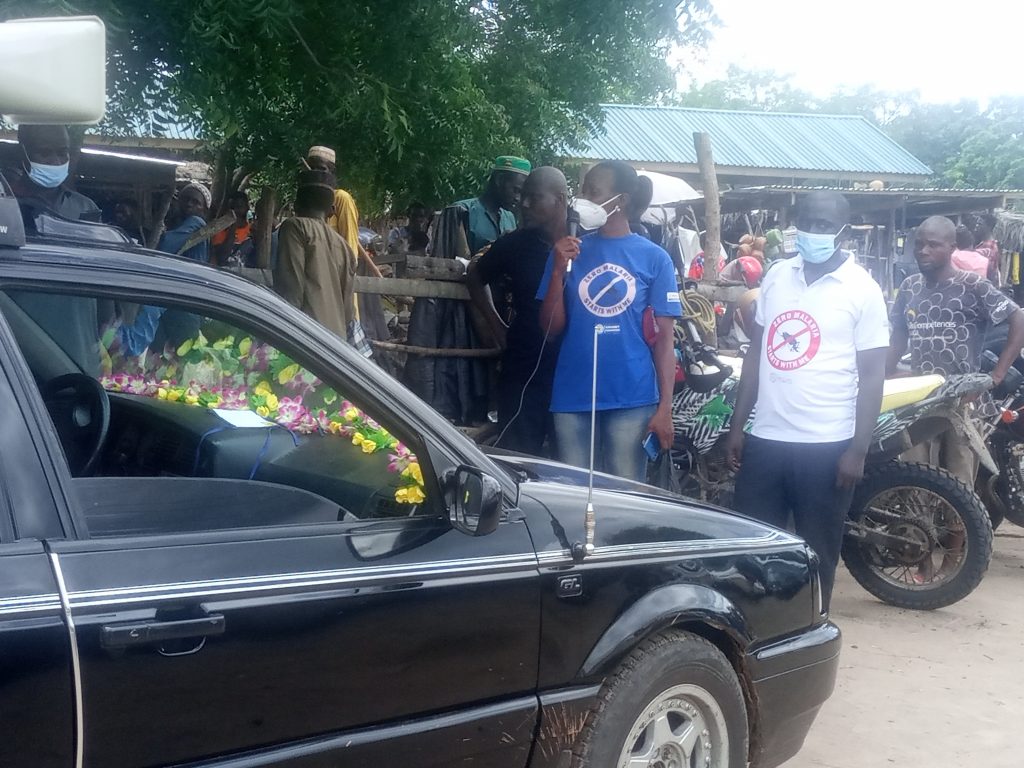 She made it known that this is not the first time the country had undertaken vaccination exercises to prevent diseases, she cited poliomyelitis, measles, and yellow fever as examples, adding that the processes used for the previous vaccination exercises would be deployed for the COVID-19 exercises, hence there is no cause for fear.
The Disease Control Officer also mentioned that the National Identification Card, Voters' ID, or passport would be needed during the vaccination exercise to help gather data of people who were vaccinated.
She stressed that pregnant women, children, and lactating mothers are would not be part of the vaccination exercise for now.
She also used the opportunity and urge traders at the market not to forget other diseases especially malaria, since all attention is now on COVID-19.
She implores them to sleep under treated mosquito nets every night, clean their surroundings, and distill gutters regularly to avoid mosquito breed and bites.
She reiterated the need for pregnant women to attend antenatal regularly to take their SP when their time is due in order to avoid malaria infection which may lead to complications.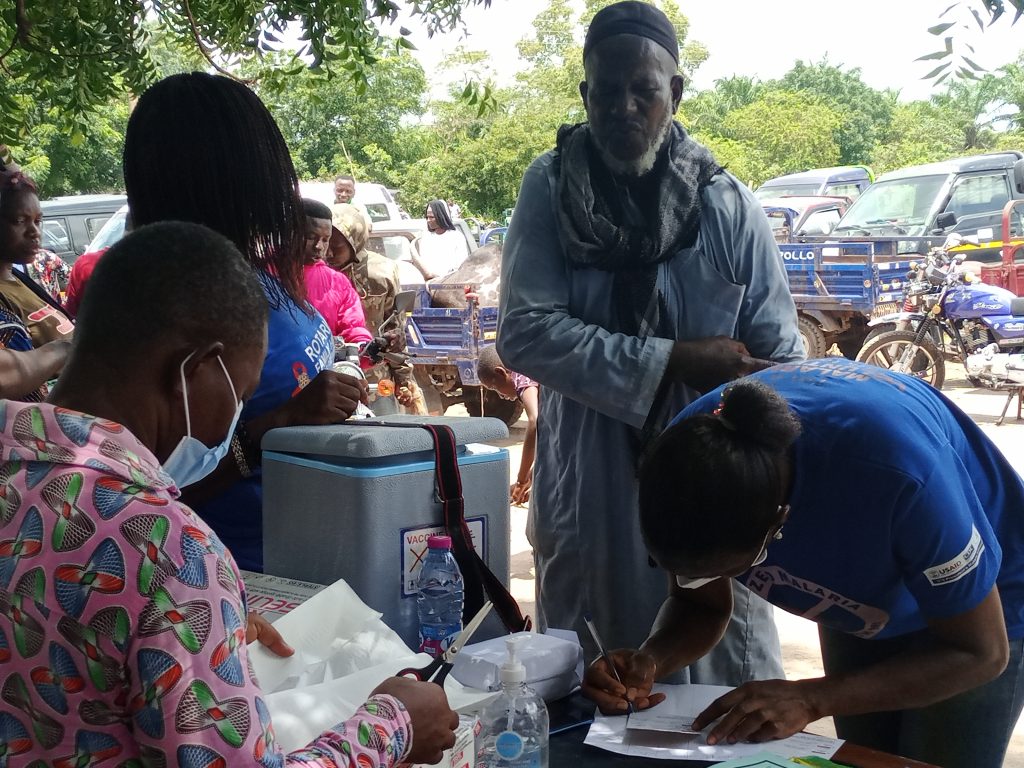 The COVID-19 vaccination exercise was successful and encouraging during the first day and more people are expected to turn up during the second visit.