"Be Ambassadors of Change"- GOSANET & Adaklu DHD Exhort CBAs
Gosanet Foundation, a health NGO, in collaboration with the Adaklu District Health Directorate with funding from Global Fund through the National Malaria Control Program (NMCP) of the Ghana Health Service has organized a one-day refresher orientation on malaria interventions and COVID-19 workshop.
Held at Adaklu District Health Directorate Conference Hall, the refresher training workshop sought to educate and increase awareness of Community-Based Advocates (CBAs) and relevant stakeholders on COVID-19 and malaria prevention and control strategies.
The workshop among other things also sought to sharpen the activities of CBAs to effectively carry out outreaches in their various communities on malaria interventions, identifying pregnant women, and following up on intermittent preventive treatment for them.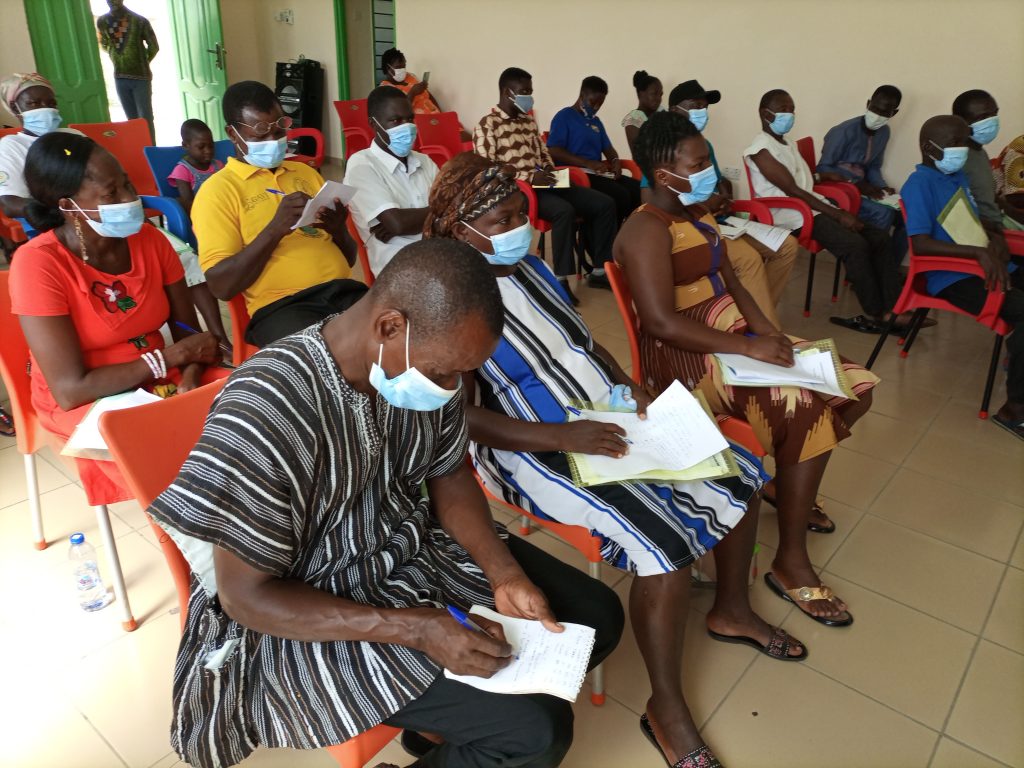 Presenting the 2020 activity report, the Executive Director of Gosanet Foundation, Mr. Samuel Yao Atidzah said even though the COVID -19 pandemic has made it difficult for the smooth running of activities, from March to July 2020, a total of 5,903 community members were sensitized by Community Based Advocates during their routine house-to-house visits.
As part of the implemented activities, he mentioned that five (5) community durbars were successfully held in Adaklu Waya, Wumenu, Torda, Kodzobi, Agblefe/Goefe, and a total of 641 community members were sensitized to malaria control interventions and COVID-19.
He further added that nine (9) Community Information Centers (CICs) and 30 Mobile Van announcements took place where estimated coverage of 12,045 and 17, 400 community members were reached respectively. On her part, Adaklu District Disease Control Officer, Madam Christine Attachey who presented on malaria indicated that Plasmodium vivax are the parasites that cause the most cases of malaria, adding that, there are essentially five key stages to the Plasmodium life cycle; transmission to the human, liver stage, red blood cell stage, transmitting to mosquito and mosquito stages.
She mentioned; high fever, profuse sweating, headache, nausea, vomiting, convulsion, and muscle pains as some symptoms of malaria and urged all participants to seek early diagnosis and treatment in order to reduce prevent death and also to reduce malaria transmission.
On the malaria situation in the Adaklu district, Madam Christine noted that in 2017, a total of 10,354 people tested positive for malaria, 6,323 in 2018, and 12,259 malaria cases were recorded in 2019.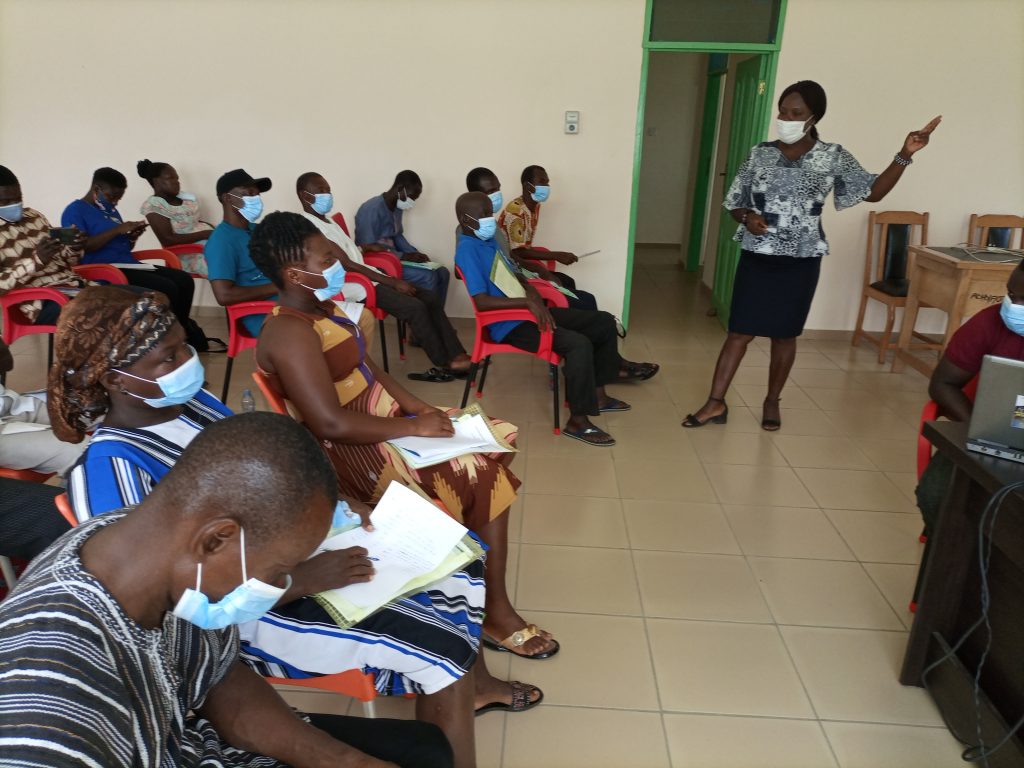 Mr. Sylvanus T. Akumani, in charge of COVID-19 in the Adaklu District also had the chance to educate participants on the coronavirus pandemic. He said, in Ghana, the total Coronavirus cases stand at 42,993 with active cases being 1,949, a total of 40,796 recoveries, and 248 death cases.
Touching on the Coronavirus situation in the Adaklu district, Mr. Akumani, said 152 rumors/suspected cases were investigated from March to November 2020 where 75 samples were collected and investigated out of which 9 positive cases were confirmed. These nine he said were treated and they have fully recovered.
While hailing the District Health Directorate and District Assembly for living up to expectation in managing the coronavirus situation in the district, he urged all participants to strictly follow all COVID-19 protocols in order to avoid infection.
Adaklu District Health Promotion Officer, Madam Lynda Buatsi updated the knowledge of CBAs by taking them through the proper filling of the pregnant women registration form and urged them to monitor pregnant women in taking their prescribed Intermittent Preventive Treatment (IPT) drugs from the various health centers their areas.
The workshop was merged with an advocacy meeting organized for community opinion leaders, queen mothers, chiefs, and assembly members and brought together 40 participants; Community Based Advocates (CBAs), health officials from the district health directorate, as well as community leaders from some selected communities.