Adaklu DEHO calls for collaborative efforts in promoting good sanitation and hygiene
Adaklu District Environmental Health Officer (DEHO) Mr. Godwin Dogbey, says good sanitation practices are essential for the attainment of sustainable development and poverty reduction
He noted that even though his outfit is working tirelessly to combat issues of sanitation and hygiene in the district, all hands must be on deck to fight against bad sanitation practices in the district.
Mr. Dogbey made these remarks during the People for Health (P4H) radio sensitization program FM meant to increase awareness on the need to maintain good sanitation and hygiene.
Held on TOSH 103.9 FM, the program sought to increase awareness in P4H communities in Adaklu and its enclave on the need to install handwashing facilities at home, construct their household toilets as well as encourage community participation in WSMT/WATSAN activities.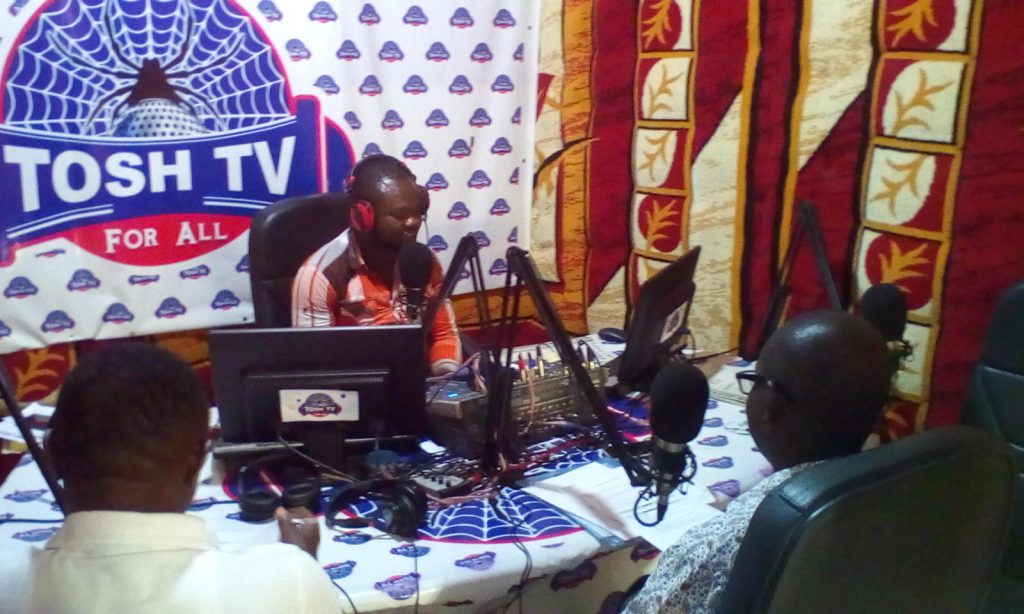 Adaklu DEHO maintains water and sanitation issues are interconnected because contaminated water may result in water-borne diseases, such as viral hepatitis, typhoid, cholera, dysentery, and other diseases that cause diarrhea.
He said WATSAN committees are very instrumental in promoting good sanitation and hygiene activities at the community level and called on stakeholders and duty bearers in the various communities to offer them the needed support so that they can be functional.
On the issue of open defecation, he said even though his outfit is doing its best in the fight against open defecation, he believes a lot more importance must be attached to combat the menace.
He added that nothing is more important to our well-being than access to safe water, good sanitation, and hygiene. He, therefore, implored the chiefs and people of the district to support the fight against open defecation in the area because without their support all efforts geared towards ending open defecation would prove futile.
He further urged all the various communities in the district to maintain good personal hygiene in this time of coronavirus, adding that washing of hands with soap under running water, wearing of face masks, the use of hand sanitizers, and social distancing are essential to preventing the further spread of COVID-19.
Focal person for the P4H project, Mr. Samuel Yao Atidzah who was also at the program urged all P4H communities in the district to make use of the P4H dashboard and share information especially on the project's thematic areas: malaria, HIV/AIDS, nutrition, maternal health, family planning, and WASH.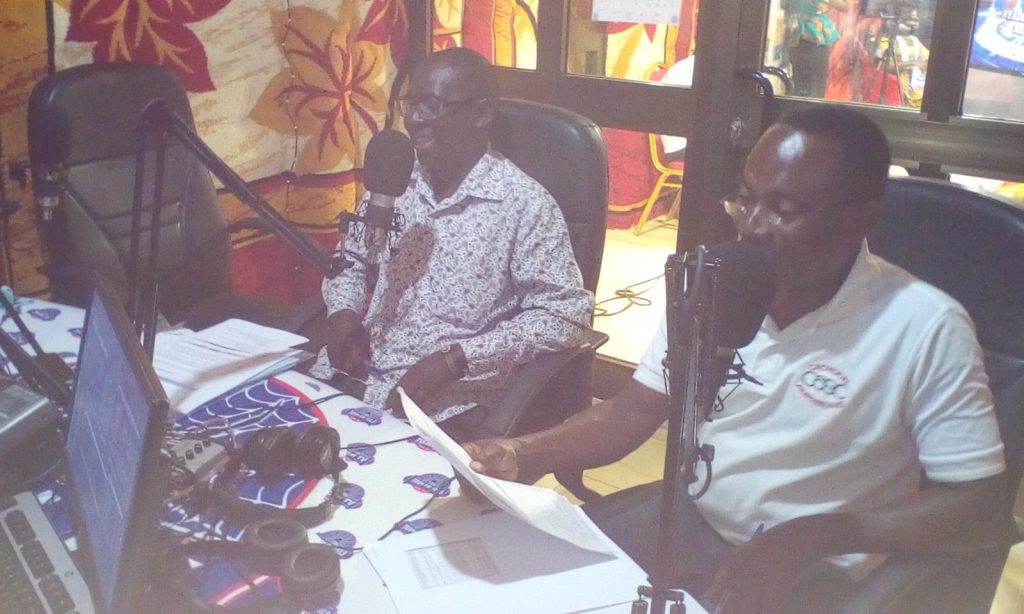 He said the online platform built by Penplusbytes is aimed at bridging the feedback gap between citizens and health providers as well as improving quality service delivery and ensuring citizens' participation in the health sector governance.
The People for Health (P4H) project is being implemented by a consortium of three organizations: SEND-Ghana, Penplusbytes and the Ghana News Agency, and sponsored by the United States Agency for International Development (USAID).