GOSANET Foundation Strengthens Health Education in the Wake of Coronavirus.
A health-oriented NGO, GOSANET Foundation in collaboration with the Adaklu District Health Directorate holds a-three day radiosensitization as part of efforts aimed at increasing awareness on family planning, HIV & AIDS, maternal and child mortality and COVID-19.
The sensitization forms part of the People for Health (P4H) project being implemented in 20 districts across Greater Accra, Eastern, Oti, Volta and Northern regions of Ghana.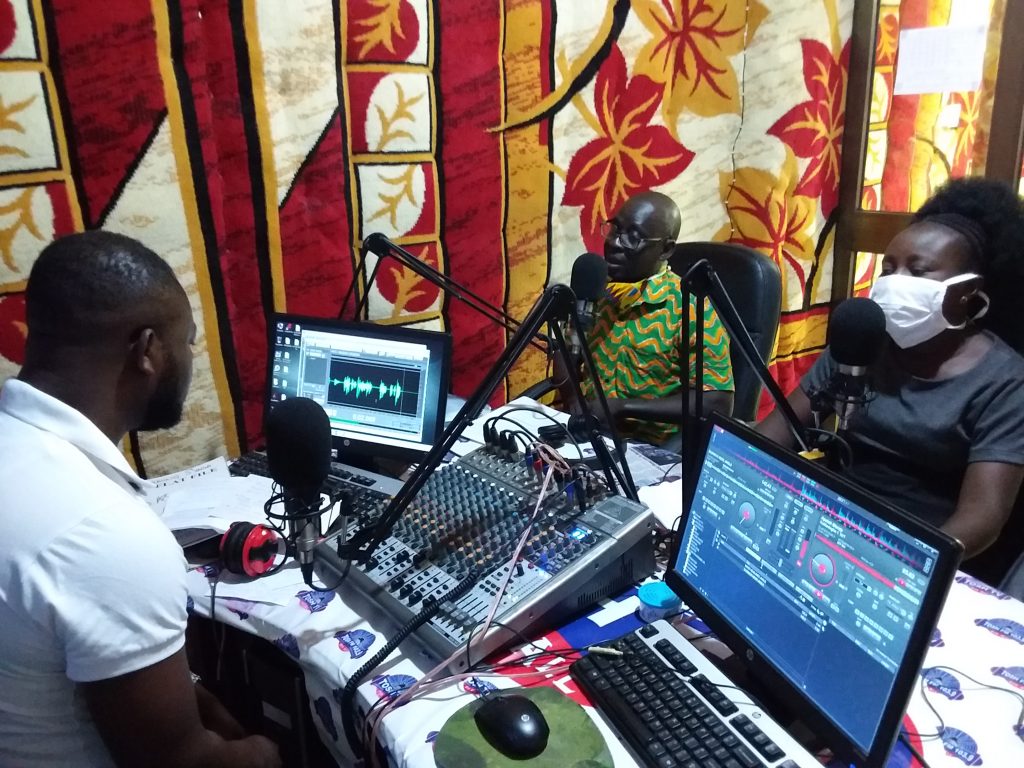 Speaking on TOSH 103.9 FM, Focal NGO for the P4H project in the Volta Region, Mr. Samuel Yao Atidzah said the project seeks to strengthen organizational and institutional capacities of government and civil society for mutual accountability in Family Planning, Maternal and Child Health, Malaria, HIV, Water Sanitation and Hygiene (WASH) and Nutrition.
He used the opportunity to educate listeners on the P4H dashboard (an electronic feedback system) meant for giving feedback from the various health facilities in the Adaklu and Agotime Ziope Districts.
Mr. Atidzah also added that the digital platform will enable clients and patients to complain or send feedbacks on health care in the facilities within the P4H implementing areas in these districts.
Public health nurse, Madam Antoinette Alornyo of the Adaklu District Health Directorate explained that some family planning methods, such as condoms, help prevent the transmission of HIV and other sexually transmitted infections, adding that family planning reduces the need for abortion, especially unsafe abortion.
She added that family planning allows couples to attain their desired number of children and determine the spacing of pregnancies by preventing unintended pregnancy.
She further added family planning enables children to get all the necessary attention, security, love, and care they deserve, enables mothers to regain their health after delivery and also lessen the burden and responsibility of a father in supporting his family.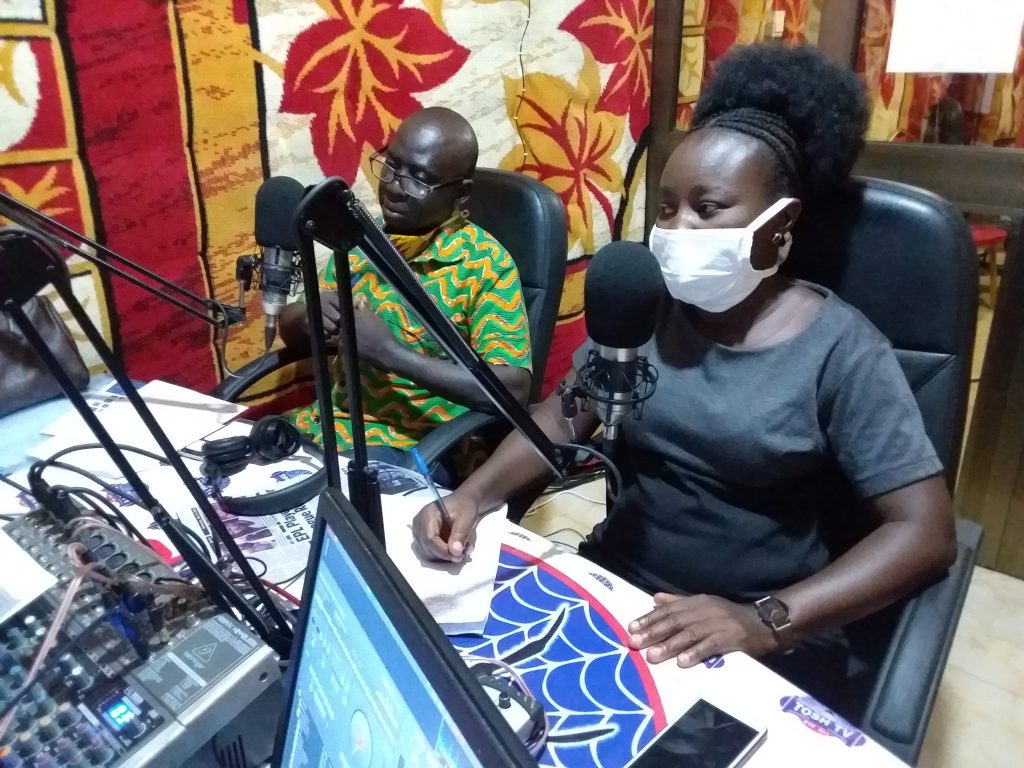 She mentioned condoms, pills, injectable, contraceptive implants, female sterilization, and vasectomy as some family planning methods, adding that, all family planning methods have been tested and proven to be safe for use.
On issues concerning HIV/AIDS, Madam Antoinette said one can get HIV from contact with infected blood, semen, or vaginal fluids, adding that, most people get the virus by having unprotected sex with someone who has HIV.
She said if you have already tested and your result is positive, you will be advised to start antiretroviral treatment as soon as possible. The treatment she said is the only way to manage HIV and prevent it from damaging your immune system and also reduces the risk of passing HIV on to your sexual partners.
She advice infected persons to take their medications seriously and a-well balanced diet to boost their immune system especially in these COVID-19 times.
On the issue of maternal and child health, Madam Antoinette said the purpose of antenatal care is to prevent or identify and treat conditions that may threaten the health of the fetus/newborn and/or the mother.
She said maternal and child mortalities occur as a result of complications during and following pregnancy and childbirth. Most of these complications she said to develop during pregnancy and most are preventable or treatable.
She mentioned severe bleeding (mostly bleeding after childbirth), infections, high blood pressure during pregnancy, complications from delivery, and unsafe abortion as some major complications that account for most maternal deaths. She also mentioned low birth weight, prematurity, infections, birth asphyxia, and birth trauma as the leading causes of under-five mortalities.
Madam Antoinette said even in the wake of the COVID-19 pandemic all their health centers are safe for normal healthcare services to go on. She said they have put in place all necessary protocols as far as COVID-19 is a concern to avoid any form of infection when people visit their clinics for medical attention.
The People for Health (P4H) project is USAID funded project being implemented by the SEND Ghana consortium comprising SEND Ghana, Penplusbytes, and Ghana News Agency in twenty (20) selected districts from five regions in Ghana.